Buying A House - Where Do I Even Start?
---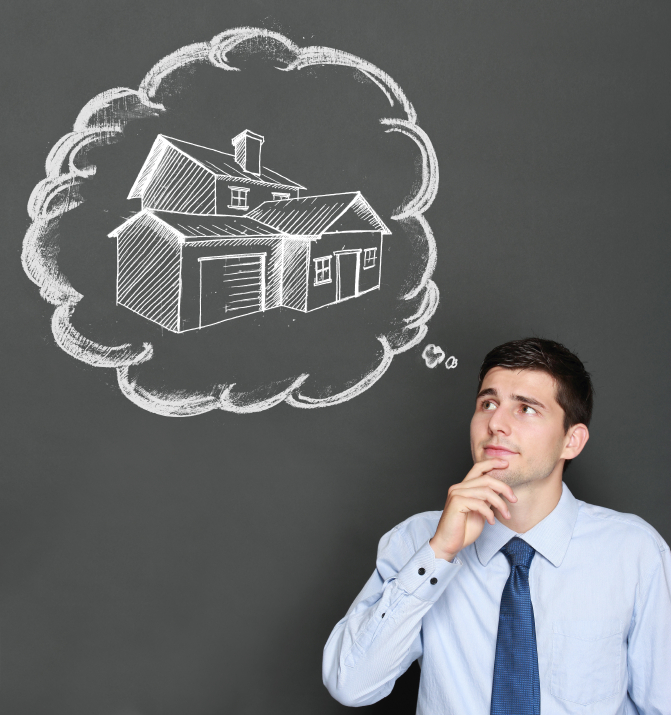 By Gina S Soldano Broker/Associate,
ABR®, AHWD®, e-PRO®, GREEN, MRP®,
PSA®, SFR®, SRES®, SRS®, REALTOR®
Buying a house is a big decision and being armed with good information is the first step toward a better experience. When it comes to buying a home there are so many things to consider other than just the style of house.
1. Where do I even start?
I recommend you start with a REALTOR®. A REALTOR® can help you with your decision and when you are ready to buy they can help you find your home, get your paper work in order, and guide you through the entire process from searching to closing.
Myth: It is better to work with several agents than just one.
In fact, as members of the MLS (Multiple Listing Service) we are all privy to the same information. Working with one agent will allow them to get to know exactly what your needs are and make it easier to get you into your ideal home.
2. Should I rent or buy?
This is a common question and the answer may be surprising. It is not always better to buy. I know – shocking. In reality the deciding factors will be your financial ability not only to pay a mortgage but also to maintain a property, your desire to be responsible for the upkeep of a property, and your willingness to stay in one place for a long period of time. An apartment is a lot more flexible in all three of those areas.
Myth: Homeownership makes you more stable.
Seriously? What will make you more stable is being responsible in knowing what is right for you at any given time.
3. How much house can I afford?
This is something I strongly recommend. Before you even begin to look at properties get the pre-approval process started. You will know how much house you can afford and you can deal with any surprises that pop up. It is also sometimes a deciding factor for sellers when there are multiple offers presented.
Myth: I do not need a Lender to tell me how much I can afford- I should know.
Yes you do. You may not know what the requirements are or the formula they will use to approve you for a loan.
4. What do I need to obtain a mortgage?
Every Lender has their own specific requirements as to what you will need. It is also based on the guidelines of the particular loan program you have chosen. There is a broad array of loan programs available including Federal, State, and in-house products offered by the Lender. Generally speaking you will need a decent credit history, proof of income, taxes for the last 2 years, and a verifiable source of your down payment. The Lender will give you a list of all the documentation they need from you. It is important that you provide it to them in a timely fashion to avoid any problems.
Myth: I will need excellent credit and at least a 20% down payment.
As I have stated there are a lot of loan programs available and each has their own set of requirements some of which include a lower down payment and a decent credit score (not necessarily excellent).
5. What happens when I find the house I want?
Your REALTOR® will prepare and present an Offer on your behalf to the seller. Once accepted you arrange for an Inspection of the property. If everything is as expected you then sign a Purchase and Sale agreement. After signing the Purchase and Sale agreement you formally finalize your application with your Lender and wait for their approval. The closing is usually within 30 to 60 days of the accepted Offer.
Myth: Things will go smoothly once the mortgage is approved by the bank.
Let me just say that I wish this was not a myth. Most of the time, at this point in the process, things do go along and the closing falls into place without a hitch. However, there are times when something unknown or unforeseen causes the deal to go awry. If it does happen hopefully all of the preparation done up to this point will mitigate the situation
This article gives you a general look into the buying process. To be more prepared I would recommend, if you are a first time buyer, that you attend a First Time Buyer seminar. I also recommend that you look for a professional you would be comfortable working with to find your home. A REALTOR'S® expertise will alleviate a lot of the anxiety that inevitably shows up during the process.
Gina S Soldano is a REALTOR® with
ERA Millennium Everett, Massachusetts.
Copyright 2014. All rights reserved.